Staffing the new
world of work with today's Top Talent.
Looking for Contract Talent?
You've got tight deadlines and an even tighter budget. Pressing projects and no more headcount. You're double-booked in meetings from now until eternity. You know you need to supplement your current staff to get through the crunch. Our team of seasoned recruiters will work fast and diligently to get you the talent you need, now.
GET IN TOUCH »
Adding to your Full-time Team?
Growing the right team is more important now than ever. You have the budget to hire some key roles for your organization, but your internal hiring resources are maxed. Team Red Dog to the Rescue! Our team will actively search for candidates on your behalf, leveraging YOUR hiring criteria to bring today's top talent to your doorstep, saving you and your hiring team precious time and churn.
CONTACT US »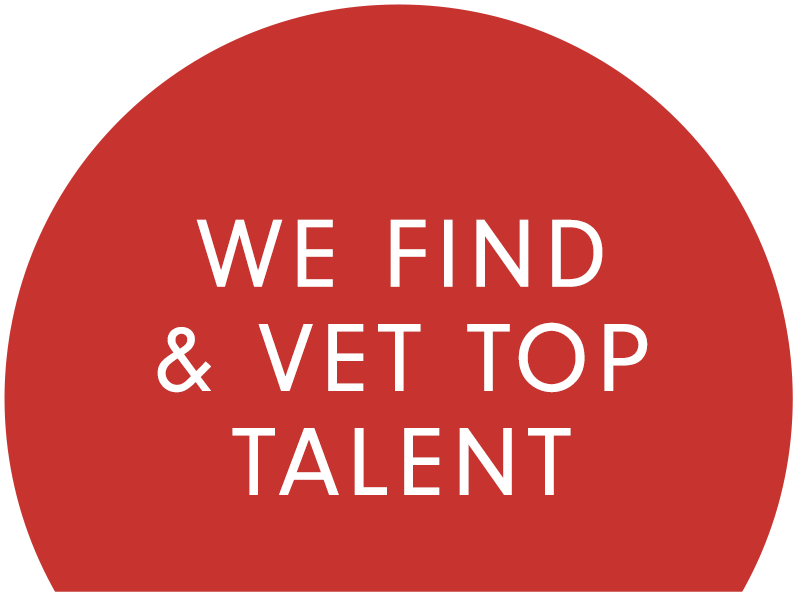 At Team Red Dog, we delve deep to understand your specific hiring needs. A dedicated account manager will work closely with you and keep you up to date during each step of the hiring process. We find and vet top talent in key fields including:



Team Red Dog consistently provides very high-quality products and people. They are very easy to work with and responsive. I continue to recommend Team Red Dog across the company.
— Senior Manager, Digital Strategy for large software and services company
Our Process
Our 5-point process ensures that you get the top-notch talent you need.
And we get it done fast. Explore below to learn more.
ASSESS NEEDS
We work with you to collaborate on the right staffing services to meet your unique needs. Whether you're looking for a savvy contract resource or a new full-time employee, we work hard to get you the top talent, on location or remote, that you need now.
HANDPICK CANDIDATES
Our Top Dog Assessment™ process lets us rigorously assess, qualify, and even test top talent. In addition, our "multi-touch" commitment means candidates are always approved by a team of recruiting professionals before you even see a resume.
PRESENT THE BEST
Interviewing only the best-qualified candidates saves you time and money. Our "multi-touch" approach ensures that only the best get presented to you, through your custom criteria and hiring lens.
ONBOARD & SUPPORT
Our rigorous support and mentoring system means your new hire hits the ground running from Day One. We are unique in the staffing industry as every contractor is mentored and supported along the way. And every direct hire placement comes with a 30-day guarantee.
EVALUATE & SCALE
Our high-touch model means you get ongoing check-ins to make sure your talent scales to meet your changing needs. From one contractor to a new full-time employee, to a whole managed service team, our recruiting resources are ready to scale with your hiring needs.