ON-DEMAND TALENT & TEAMS™
Team Red Dog is incredibly responsive to our needs, provides high quality staffing resources, and understands our need for flexibility and professionalism.
Marketing Director at large software and services company
Your Professional Staffing Solutions Company for the Greater Seattle Area and Beyond
HIRE TALENT
Top-notch, vetted talent you need, right when you need it. Our staffing company fills short-term, long-term, and permanent roles on-demand and on budget.
HIRE TEAMS
Let our staffing solutions company assemble the perfect blend of skills, knowledge, and experience. Team Red Dog resources are tailored to meet your needs and schedule.
FIND JOBS
Connect with contracts and permanent roles that let you shine while doing what you do best. Find the fit for your career goals.
FIND GIGS
We know who's hiring consultants and freelancers. Build your client portfolio with flexible and rewarding opportunities that let you be you.
Get the Extra Help You Need
ON-DEMAND
You've got a lot on your plate.
Deadlines. Timelines. KPIs. Feel like this is more than your existing team can handle? Our proprietary Top Dog Assessment™ helps us find, vet and place on-demand, work-ready talent and teams. So you can focus on your day job.
Top-Notch, Vetted Talent
OUR EXPERTISE
Marketing & Content
Analytics & Insights
Development & Design
THE TEAM RED DOG DIFFERENCE
ON DEMAND TALENT & TEAMS
Our staffing agency offers customized, affordable, scalable talent and team staffing solutions that meet your company's specific skill requirements, timeline, and budget. We source from around the nation, but we are deeply rooted in the Washington area, including Redmond, Kirkland, Bellevue, and the greater Seattle area.
TOP DOG ASSESSMENT™
Our proprietary Top Dog Assessment™ process integrates a state-of-the-art screening process that ensures our candidates bring the right combination of knowledge, expertise, professionalism, and passion.
TECH FOCUS
We find Marketing, Creative, Analytics, and Development professionals for tech-focused companies in the Puget Sound area. From Fortune 500 companies to scrappy start-ups, we've got the professionals you need.
HIGH-TOUCH SERVICE
Our commitment to personal service is part of our pedigree. Your dedicated account manager will strive to ensure that you remain thrilled with Team Red Dog throughout our working partnership.
15-YEAR TRACK RECORD
As a woman-owned staffing company, we've been providing top-notch staff to tech-focused organizations in the greater Seattle area for more than 15 years. Our track record speaks for itself—98% of our clients hire us again.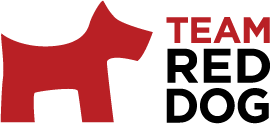 Team Red Dog has provided tech-focused clients with custom staffing services and high-touch, personal service for more than 15 years. We offer on-demand talent for project, interim, contract, and permanent roles, as well as integrated teams who can manage your projects and business functions. Our Top Dog Assessment™ process ensures you'll get exceptional, vetted professional talent with proven expertise in the fields of Marketing, Creative, Analytics, and Development.
Read More
Team Red Dog's Reach
At Team Red Dog, we offer affordable, flexible, and scalable staffing solutions for tech-focused clients. From startups to Fortune 500 companies, we work nationally with a strong tie to Washington state in local communities like Bellevue, Kirkland, Redmond, and the greater Seattle area. Our recruitment agency leverages the latest in sourcing technology, combined with our proven high-touch model, to find you the best talent quickly and on-budget.