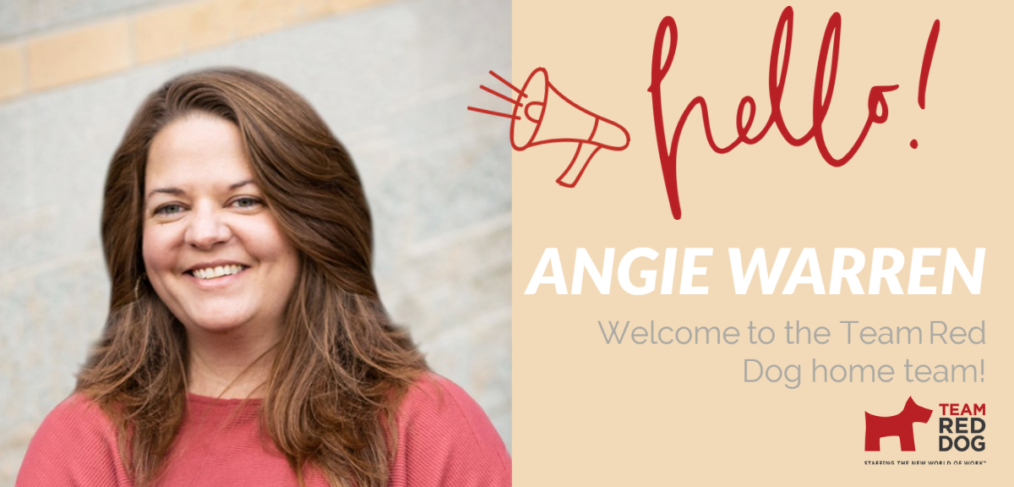 New Faces: Welcome to the team, Angie!
Angie Warren joins Team Red Dog as Senior Talent Acquisition Manager. Angie brings deep technical and functional recruiting expertise meeting the staffing needs of medium to large companies. She excels in working with clients to best understand their needs and pairs those with outstanding resources. In her role leading Team Red Dog's recruiting efforts, Angie will support and mentor internally while also looking ahead to make sure each client's needs are met and exceeded.
Where do you call home?
Greater St. Louis, Missouri
What's your favorite way to spend a weekend?
Our family spends most of our time between soccer, basketball and dance and when we are not doing sports, we enjoy camping throughout Missouri.
What's something you are excited about?
Recently we just added two new puppies to our family, 4 month-old Stella Rose (Pitbull mix), and 2 month-old Karl Wayne (Lab mix)!
What are you most looking forward to in your new role as Senior Talent Acquisition Manager?
I am excited to join Team Red Dog, learn about my colleagues and work as a team to meet some big goals for our 2023 year!