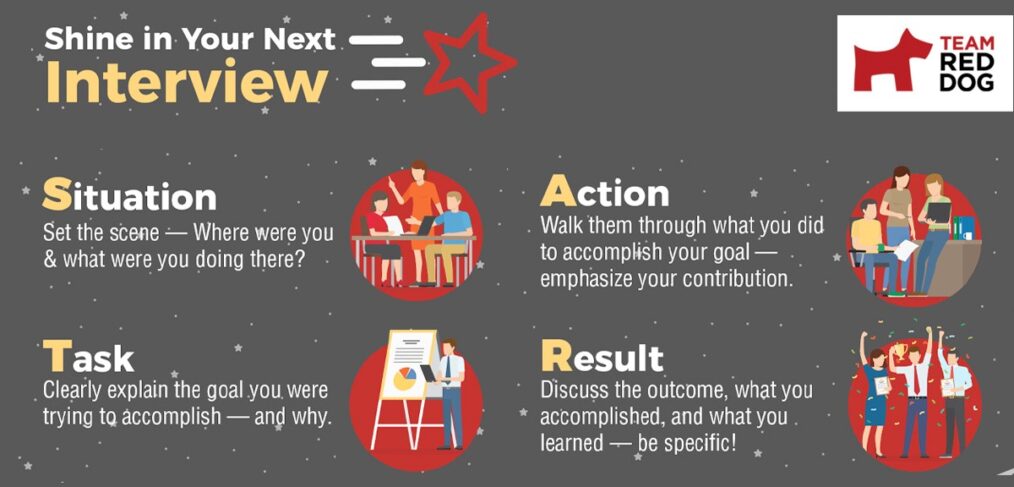 Shine in Your Next Interview! (Infographic)
Getting thrown a curveball of an interview question can throw even the most prepared off their game. Behavioral and situational interview questions can be especially tricky to answer concisely without rambling on. Luckily, there are methods like STAR to help!
The STAR method gives you a structure for answering questions in a complete, organized way. What does STAR stand for? Look below!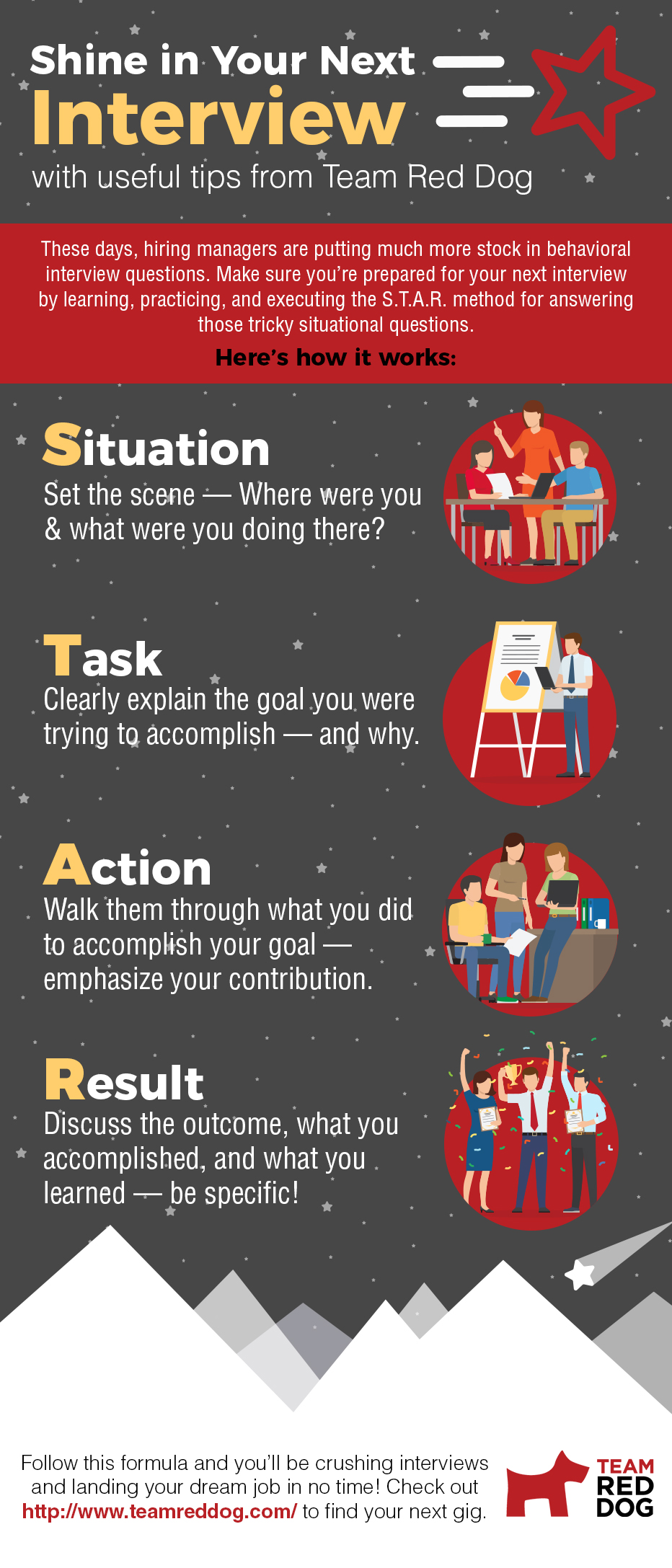 Now that you're familiar with the STAR method, arm yourself with an arsenal of example stories that can be adapted to many behavioral questions. Analyzing a job description and identifying those primary skills the company is interested in can help you brainstorm situations where you demonstrated those capabilities.
Practice telling your story in the STAR format and ace that next interview!
On the lookout for your next opportunity? As your local Seattle area recruitment agency, Team Red Dog is ready to match you to your next great role.