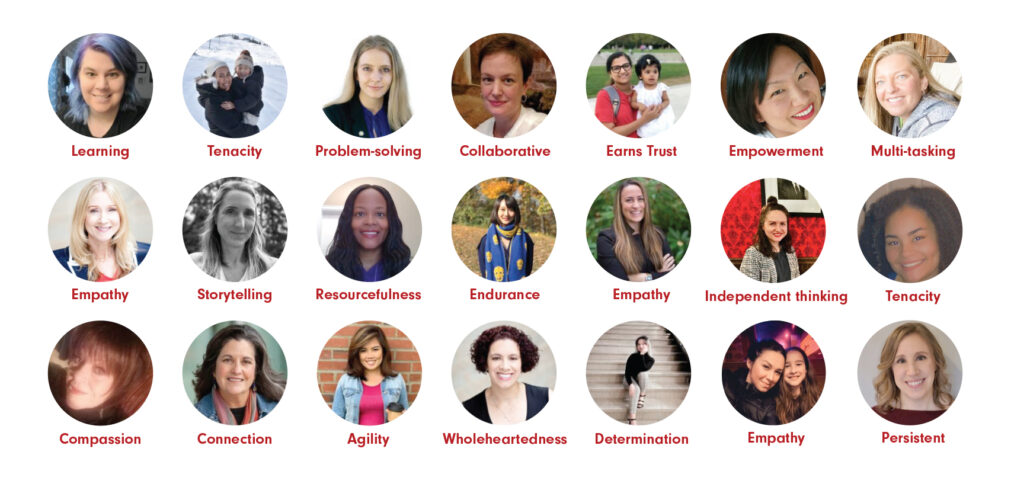 The Women of Team Red Dog: Top Advice for Rising Fierce Females
This Women's History Month, we surveyed all the fierce females who make up our team at Team Red Dog. Each of these women has their own unique history and set of experiences that brought them to where they are today. From data analysts to senior copy writers, from veteran professionals with 20+ years of experience to junior-level employees, these women have forged their own paths. We are proud of these 21 women and the impact they make daily in their professional and personal lives.
One of the questions we asked our female employees is what advice they have for the upcoming generation of women, and here is what they had to say:

Be your version of you."
– Marleen Eitzen Shanks
---

Your career path won't be straight, so don't be afraid to explore."
– Stephanie Parry
---

Take your time."
– Sheri Stepney
---

When you're in need of strength, look within yourself."
– Leticia Alceda
---

Follow your passion and it'll lead you to success."
– Grace Smith
---

One day at a time, step by step."
– Therese Frare
---

Be brave. Work hard. Listen harder. Persevere."
– Shelagh Walsh
---

Embrace failure and fail forward."
– Nidhi Chintakindi
---

Have the courage of your convictions."
– Vicki Bartelt
---

Mistakes provide learning opportunities."
– Kathleen Khoo
---

Practice integrity – for not only peace within yourself but for the people you love."
– Sara Reese
---

Have courage with your convictions. Trust the process."
– Yana Ross
---

Don't let other people define you."
– Zoe Liu
---

Be humble, patient, collaborative and be willing to be vulnerable."
– Emily Pierson
---

Take risks and keep learning. The world is always changing – it's still moving even if you are standing still."
– Lika Santiago
---

Forgive your own mistakes."
– Marie Hunter
---

Hard work always beats talent."
– Alea Mar
---

Surround yourself with people who inspire you."
– Schuyler Germann
---

Be kind, a small act today can be a big change in the future."
– Amy Olson
---

Don't compare your Chapter 1 to someone else's Chapter 20."
– Marina Prestenbach
---

Be kind to yourself."
– Jaime MacDonald
---
As a woman-owned company, nurturing and empowering the next generation of female professionals is at the core of what we do. It is our honor to celebrate our team of women and the knowledge they have gleaned from so many collective years of experience in a wide array of industries.
Team Red Dog specializes in helping our clients find FTE and contract employees for marketing/creative, analytics/business management, and software IT/cloud services roles. If you or someone you know is looking for a new career opportunity, check out our current roles. Looking to hire? Reach out to hello@teamreddog.com and put our recruiting strategies to work for you.