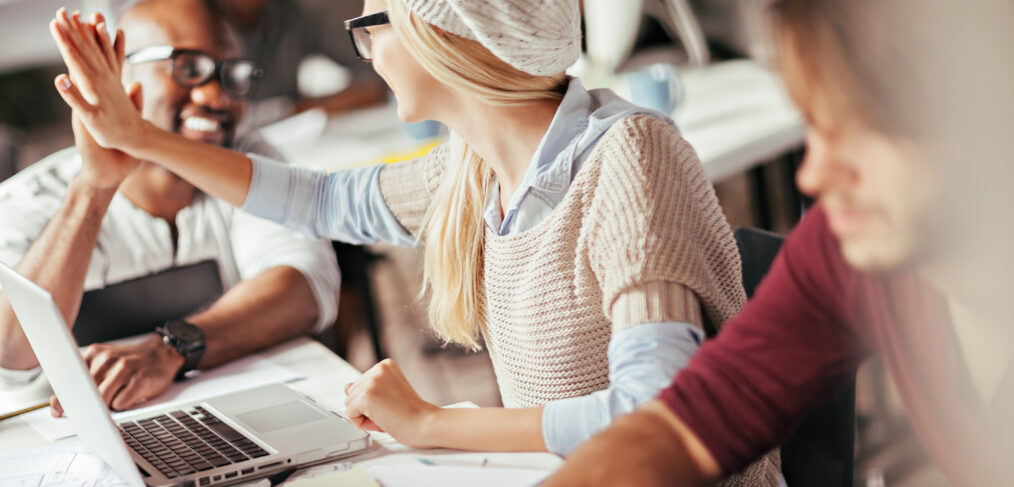 Strategies for Expanding Your Talent Pipeline
The advantages of embracing diversity are clear: Improved culture, expanded perspectives, and boosted financial performance. However, finding diverse talent is often easier said than done.
If you've found your talent pipeline a little limited, consider these tips:
Remember that diversity is more than gender and race. Diversity encompasses age, ability, socio-economic status, sexual orientation, religion, and more. Analyzing your recruiting resources will make it easier to recognize their strengths and limitations as well as what blend of tools are needed to source a qualified, diverse talent pool for the role.
Think outside your network. So many job opportunities never get published; they are filled through people recommending their colleagues or friends. It's unconscious, but often our network can look a lot like ourselves. With networking being such a common way to get a job, understand its limits and analyze your own network. If your network looks a lot like yourself, work on expanding it and go beyond your network when looking for candidates.
Decide whether the role really requires a degree. Degree inflation for middle-skills jobs has been growing rapidly, even when the actual skills required for these jobs haven't changed. Employers often use four-year degrees as a proxy for a candidate's range and depth of skills. However, requiring a four-year degree artificially limits your candidate pool and particularly hurts minority populations with lower college graduation rates. Instead, be more specific about what education requirements are actually required by identifying the key competencies required for the job, then matching them to specific Associate degrees, certificates, or internal training programs. Many entry and mid-level IT jobs can be mastered by those who have taken online courses, coding boot camps, and community college programs. Source talent from community colleges, online programs, the military, and accelerated tech programs. Not everyone has the same opportunities or the means to take the more traditional route of a four-year college. Access to knowledge is everywhere and many programs are churning out qualified candidates. Community colleges serve large proportions of minority, low-income adults, and first-generation students with quality education.
Remove 'pedigree' from the interview process. This goes for both schools and companies. If possible, try to remove the schools and company names from resumes interviewers use. Qualified candidates often get looked over for those with more glamorous four-year schools or Fortune 500 experience.
Instead, focus on competencies when evaluating candidates. Establishing the competencies that will spell success in the role is key. Then it's easier to concentrate on whether the candidate has the skills and competencies required for success, rather than getting caught up on charisma. As Bellevue-based staffing experts with over 15 years of experience, we recommend a behavior-based model of interviewing, which can limit bias and provide criteria for objective hiring decisions.
Support programs, events, and organizations that promote diverse work initiatives. We're lucky to live in an area with so many local events and organizations dedicated to increasing diversity. Take advantage! There are organizations like Women in Cloud whose mission is to celebrate and support female entrepreneurs with programs that assist women-led companies in building their businesses and gaining venture capital. WTIA's FullConTech focused its 2018 conference on ways to improve and diversify Seattle's workplaces and generate 'playbooks' that help companies take action. Their Apprenti program trains diversity candidates to eventually land a job in the tech field.
Still having trouble finding diverse candidates? As a woman-owned staffing company in the Seattle area, Team Red Dog can help. Call us at (425) 214-1517 or email us at hello@teamreddog.com.