Interview Etiquette: Phone vs In-Person (Infographic)
So you got the call and have an interview lined up? Great, now it's time to nail that interview!
Think of an interview like school: A phone interview is the quiz, while an in-person interview is the final exam. You would still study for both, but there are differences in what makes a successful interview for each. Check out the differences below, so you know exactly how to prepare.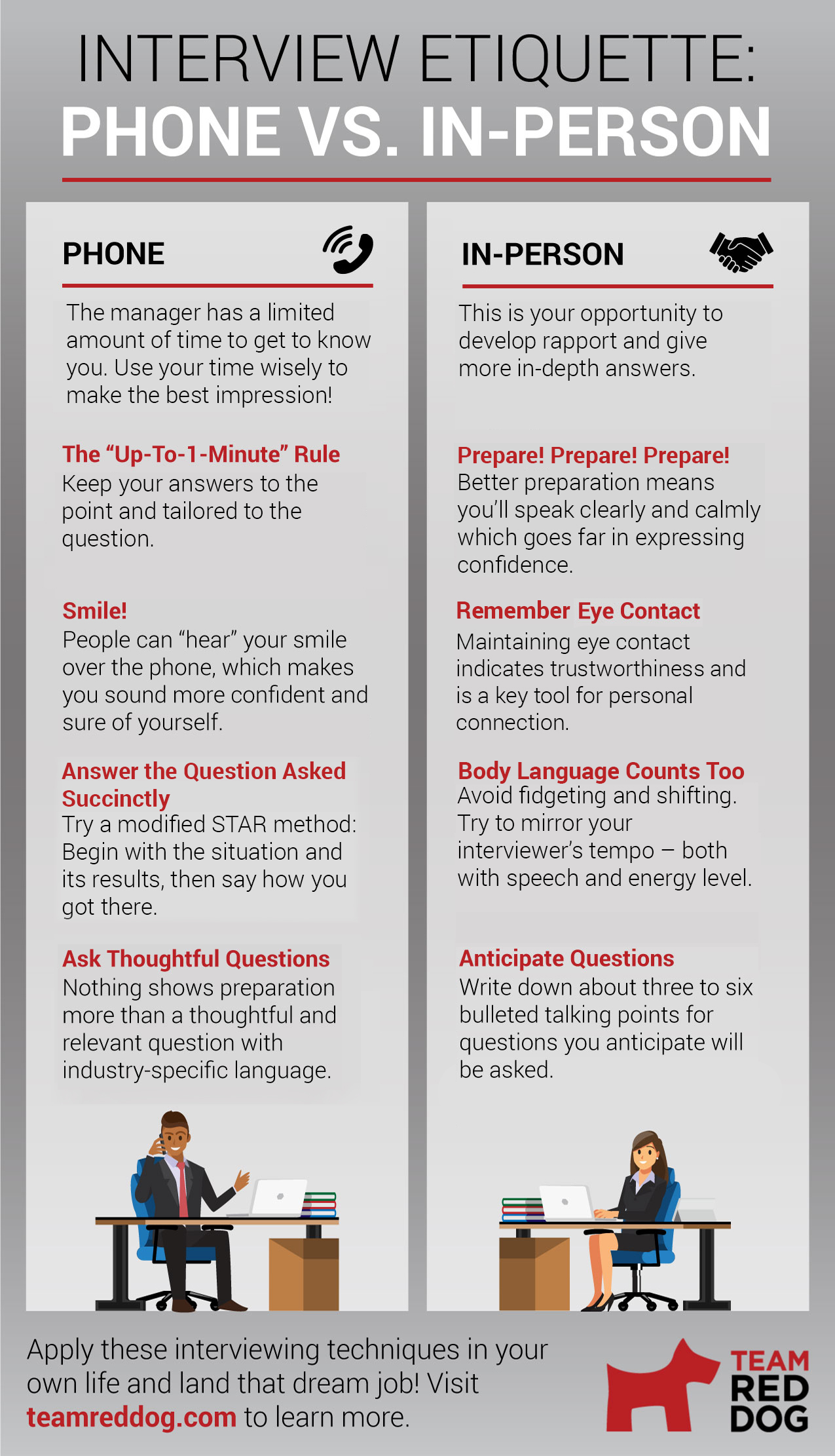 If you're looking for more guidance on interviewing or creating a stellar resume, our STAR method breakdown or answers to your top resume questions might be helpful.
Ready to put those interview skills to the test? As your local Seattle area staffing agency, Team Red Dog is ready to match you to your next great role.